The Auditori Valentí Fuster offers companies, institutions, organisations and professionals the opportunity to use the various spaces it has set up to hosts all kinds of events: conferences, academic events, award ceremonies, filming, recordings, product presentations, press conferences…
Its peaceful atmosphere, set within an outstanding natural environment, landscape and heritage, and its excellent location in the heart of Catalonia, make the Cardona auditorium an unbeatable place to carry out your activities.
In addition to the spaces available in the Auditori, the centre of Cardona has several halls available for various uses. If you wish, you can complete your experience in this town in central Catalonia with a series of exclusive activities and/or events in exceptional spaces unique in the world.
L'Auditori Valentí Fuster ofereix la possibilitat a empreses, institucions, entitats i professionals de gaudir dels diversos espais preparats per acollir tot tipus d'actes: conferències, actes acadèmics, lliuraments de premis, rodatges, enregistraments, presentacions de productes, rodes de premsa, etc.
El seu ambient tranquil, en un entorn natural, paisatgístic i patrimonial excepcional i la seva bona localització al bell mig de Catalunya, fan que l'Auditori de Cardona sigui un lloc immillorable per a realitzar les seves activitats.
A banda dels espais que disposa l'Auditori, el centre de Cardona compta amb diverses sales preparades per a diferents usos. Si ho desitgen, poden completar la seva experiència en aquesta vila de la Catalunya Central amb un seguit d'activitats exclusives i/o esdeveniments en espais singulars i únics al món.
Per a més informació contacta amb nosaltres.
Reception and main entrance via Av. del Rastrillo
Large space with natural light
Lift to all floors
Cloakroom
Wi-fi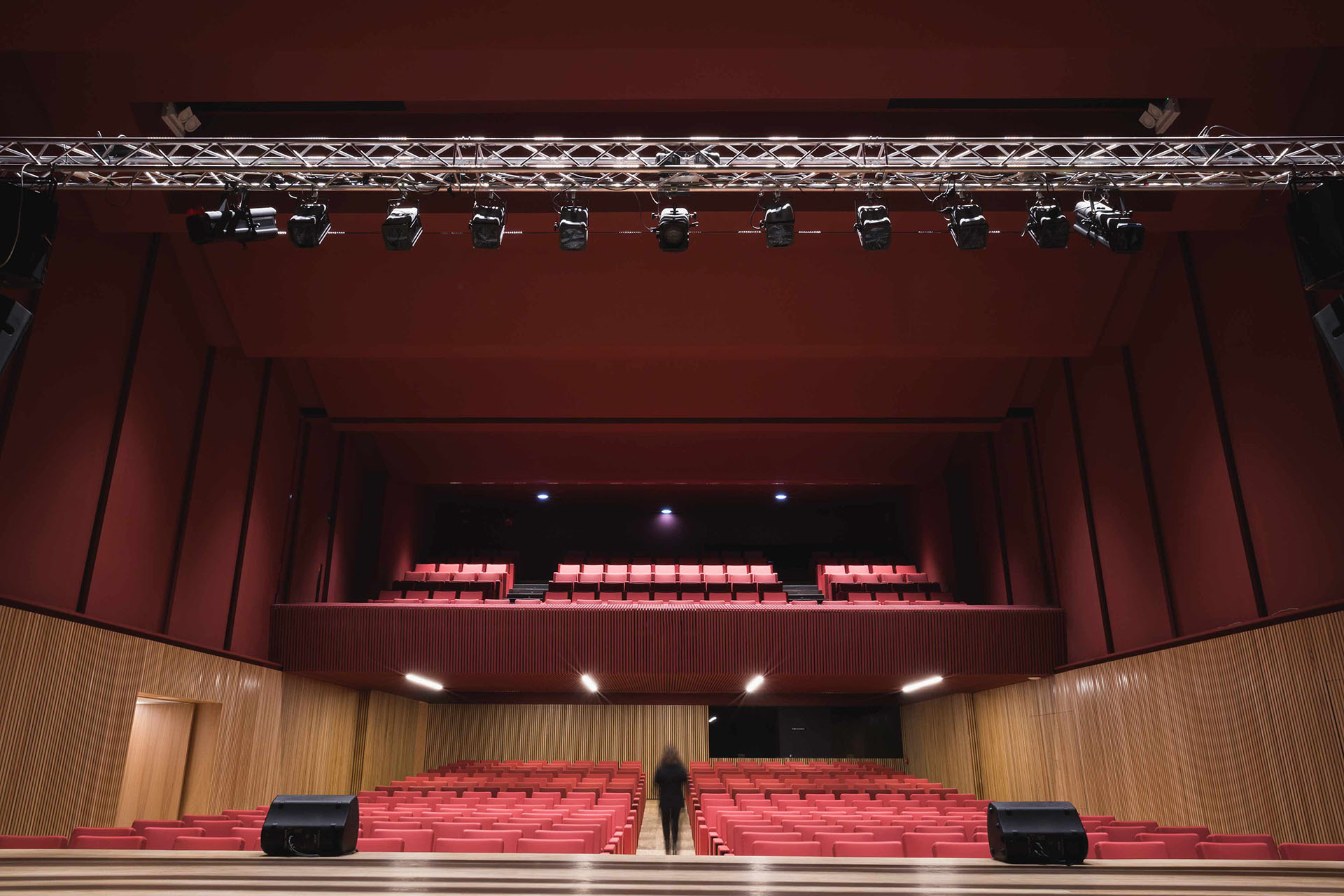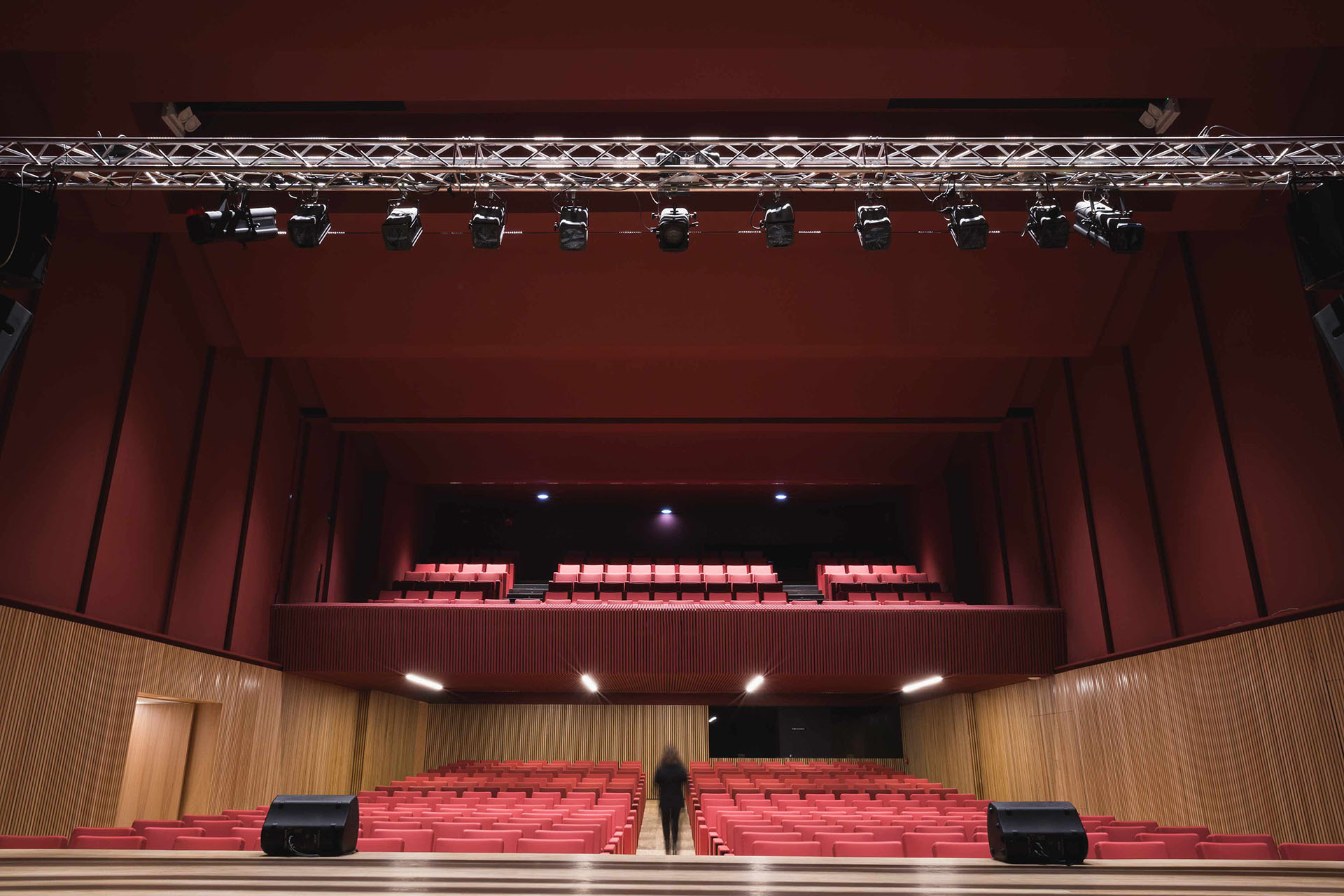 A total of 401 seats with uninterrupted view of stagei
Stalls: 268 seats
Circle: 133 seats
Adapted for people with reduced mobility
80 m2 stage (12.4 m at the front and 5.6 m deep)
Stage accessible via service lifts
Wi-fi
Un total de 401 localitats amb visió perfecte de l'escenari
Platea: 268 localitats
Amfiteatre: 133 localitats
Adaptat a persones amb mobilitat reduïda
Escenari de 80 m2 (12'4m de boca i 5'6m de fons)
Accés amb muntacàrregues fins a l'escenari
Wifi
Light and sound control
Located at rear of hall (circle)
Audiovisual, lights and sound control/p>
Wi-fi
Simultaneous translation booths
2 enclosed and soundproofed spaces
Located at the end of the stalls
Good visibility to the stage
Telecom connections via cabling between the two booths
Wi-fi
control
llum i so
Ubicació al fons de la sala (amfiteatre)
Control d'audiovisuals, llums i so
Wifi
cabines de traducció simultània
2 espais aïllats i insonoritzats
Ubicació al final de platea
Bona visibilitat d'escenari
Connexions de comunicació per cablejat entre les dues cabines
Wifi
Espai ampli i diàfan amb espai per expositor
Accés als serveis de minusvàlids i canviador per nounats
Accés directe a amfiteatre
Wifi
Large open-plan exhibition space
Access to disabled toilet facilities and baby-changing room
Direct access to circle
Wi-fi
Open-plan exhibition space
Access to toilet facilities
Access to stalls and stage
Access to the Sala de les Voltes
Wi-fi
Room can be divided into three smaller ones (57 m2, 37 m2 and 57 m2)
Excellent natural acoustics
Wi-fi
Sala amb possibilitat de dividir-se en tres de més petites (57 m2, 37 m2 i 57 m2)
Molt bona sonoritat natural
Wifi
Casal Graells
Sales de l'Arxiu Històric
Centre Cívic
Casal de joves
Vestibul de l'antic
arxiu històric
Training room
Cardona Town Hall
"Marc de Cardona"
Municipal library
Aules del Parc Cultural
de la Muntanya de Sal
La Muntanya de Sal (Salt mountain)
The interior and exterior of Salt Mountain are ideal spaces to hold unique events, such as dinners, cocktail parties, recitals, musical events…, which never leave anyone feeling indifferent.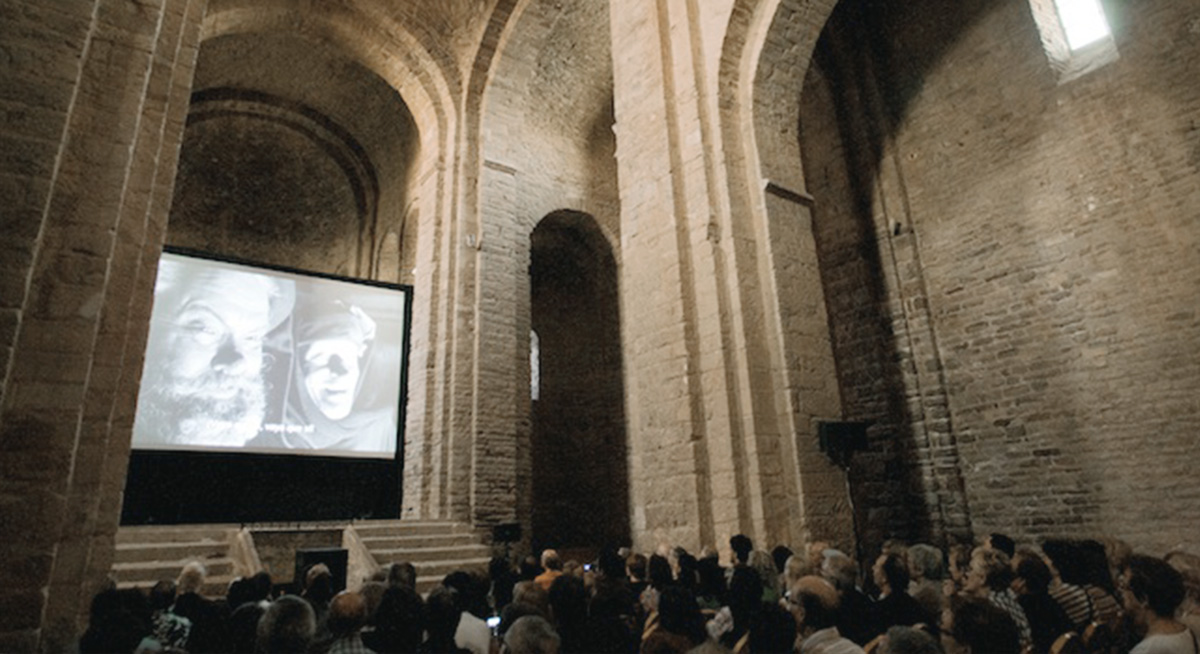 The castle
The imposing, perfectly restored fortress offers unique spaces such as the exceptional Canònica de Sant Vicenç – a masterpiece of Catalan Lombard-Romanesque architecture – or the Casamata – the castle's old ammunition store – to hold all manner of events.
If you would like more information on organising exceptional events in these unique spaces, do not hesitate to contact us at: info@auditoricardona.com
La Muntanya de Sal
L'interior i l'exterior de la Muntanya de Sal són uns espais idonis per celebrar-hi actes singulars com sopars, còctels, recitals, esdeveniments musicals… que mai han deixat indiferent a ningú.
El Castell
L'imponent fortalesa, perfectament restaurada, ofereix espais únics com l'excepcional Canònica de Sant Vicenç – obra mestra del romànic llombard català– o la Casamata – antic polvorí del castell– per celebrar-hi tot tipus d'esdeveniments.
Si desitgen més informació per a l'organització d'esdeveniments excepcionals en aquests espais singulars, no dubti en contactar amb nosaltres a: info@auditoricardona.com
Human resources
Sound, audiovisual and lighting technicians
Maintenance technicians
Security staff
Other services
Catering
Spaces for the catering service
Reception desks
Cloak room
Air conditioning
Heating
Free parking
Technical resources
Internet (Wi-Fi and ADSL)
Public address and microphone system
Audio intercom between halls
Video projector and screen
Simultaneous translation booths
Furniture (tables, chairs, lecterns, daises)
Store rooms
Interior lift with access to all floors
Service lifts
The Auditori team gives you the opportunity to enjoy this privileged environment with the organisation of customised activities combining physical activity, gastronomy and emotions in specific programmes that will not only make your stay unique, but will also have an impact on your well-being.
Please contact us if you would like a brochure of our activities.
L'equip de l'Auditori posa al seu abast la possibilitat de gaudir d'aquest entorn privilegiat amb l'organització d'activitats a mida combinant activitat física, gastronomia i emocions en programes específics que no només els proporcionaran una estada única sinó que també repercutiran en el seu benestar.
Per conèixer el catàleg d'activitats, posis en contacte amb nosaltres!
Food and drink
Food and drink
Accommodation
Over 600 hotel beds
Over 250 rooms in the town
(less than 10 minutes´ walk from the Auditori)
Vols estar informat?
Subscriu-te a la nostra newsletter!
Vols estar informat?
Subscriu-te a la nostra newsletter!